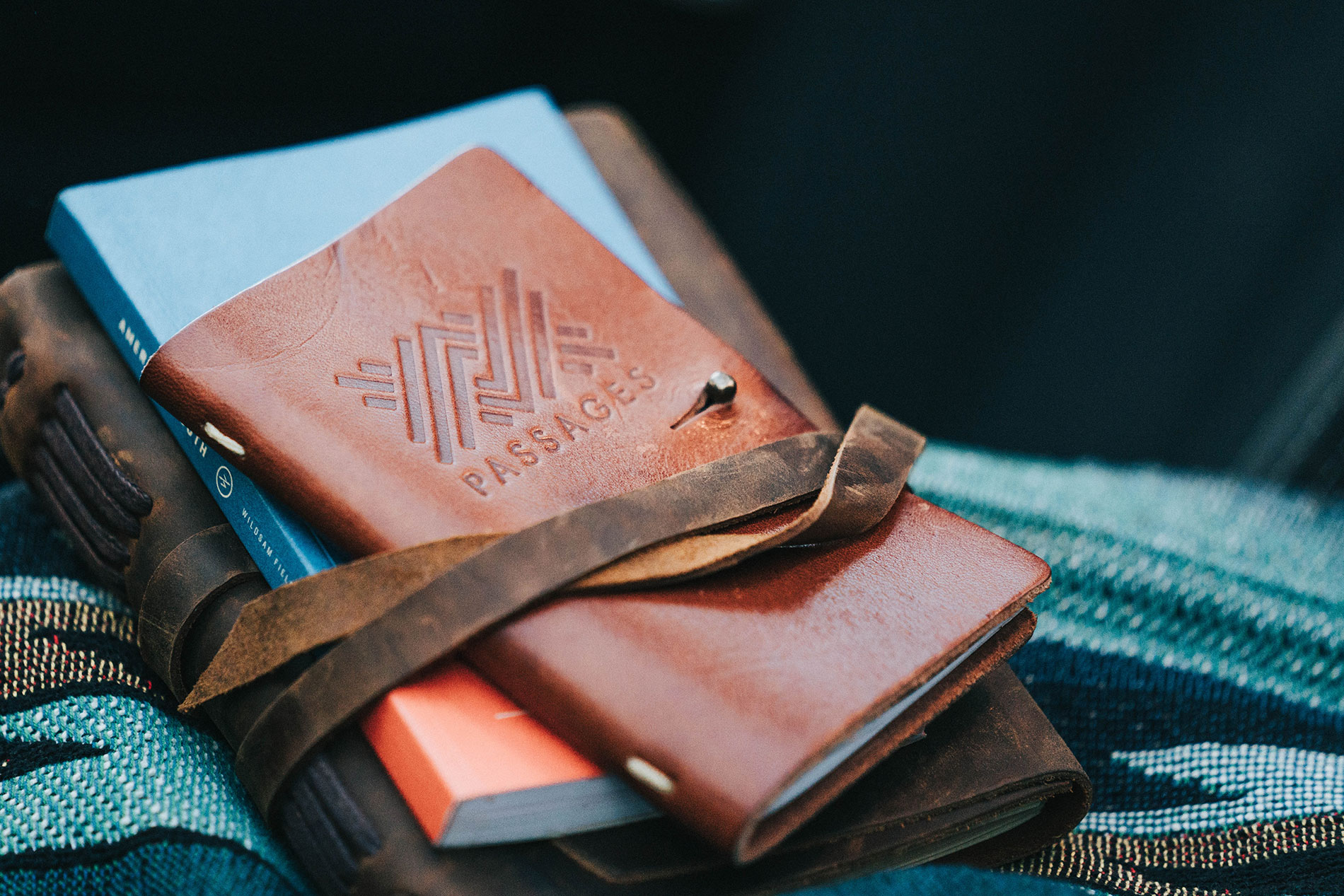 What does it mean to be a "Christian"?
Simply put, the word "Christian" means "follower of Jesus". As Christians, we choose to forsake things that the world may deem important or valuable and pursue a relationship with Jesus. Some may think that being a Christian means you're not allowed to do certain things or that there are rules to follow; however, those ideas are missing the point.
Try thinking about it this way: Say you meet someone you really like, and you pursue a relationship with them. You will begin changing the way you act out of love and consideration for this other person. In the same way, when you pursue a relationship with Jesus, God will work in your heart, and you will notice that you don't want to do or say certain things anymore, out of love for Jesus.
Why do we need to follow Jesus? Well to be honest, we're not good enough on our own. But that's okay. No one is. No matter what we do or don't do, we can't measure up to the standard that God has set. We hurt others, we let our words get away from us, we get lost in our anger, we have impure thoughts. The list goes on. Anything we do that isn't up to God's standard of perfection is called sin. And because God is perfect and holy, our sin separates us from Him.
But God didn't leave us there. The Bible says:
For God so loved the world that He gave His only begotten Son, that whoever believes in Him should not perish but have everlasting life. (John 3:16)
Jesus, the Son of God, was fully human and fully God. And He lived on earth without sin. He sets the example of what it means to live a perfect life on this earth. But Jesus' mission was bigger than just being a good example. Here's what He says in John 10:10:
"I have come that they may have life, and that they may have it more abundantly."
Because Jesus lived without sin, He was able to be the ultimate sacrifice for us when He was crucified. He traded His life for ours. We deserve to be separated from God forever because of our sin, but Jesus took our place. He took our sin. And He died so that we could live forever in heaven with God when we pass from this earth.
Here is the logic to all this:
Because of our sin, we are separated from God.
For all have sinned and fall short of the glory of God.
The penalty for our sin is death.
For the wages of sin is death, but the gift of God is eternal life in Jesus Christ our Lord.
The penalty for our sin was paid by Jesus Christ!
But God demonstrates His own love toward us, in that while we were still sinners, Christ died for us.
If we repent of our sin, and trust Jesus Christ as our Lord and Savior, we will be saved from the penalty for our sins!
For "whoever calls on the name of the Lord shall be saved."
If you confess with your mouth the Lord Jesus and believe in your heart that God has raised Him from the dead, you will be saved. For with the heart one believes unto righteousness, and with the mouth confession is made unto salvation.
So what's the first step? Trust in Jesus and ask Him to be your personal Savior. It's not hard, in fact this is the easiest part. Here's an idea of how you can talk to Him, but it doesn't have to be exact. Use your own words if you prefer:
"Lord Jesus, I'm like everyone else—I can't make it through life on my own. I'm imperfect, and I'm always making mistakes. I see now that there's nothing in the world I can do to make myself a "good" person. But I know You love me enough to take my place and sacrifice Yourself on my behalf. I don't think I will ever understand why You did that; I can only accept it. And I do. I accept Your free gift, and I know that You are my Savior. Thank You!"
After you give your life to Jesus, it doesn't just stop there. Growing in knowledge and understanding of the Bible is essential for your spiritual growth.
Now that you have accepted Christ as your Savior, here are some next steps:
Get baptized!
Study what the Bible has to say.
Share your faith with others.
Make prayer a constant part of your life.
Get connected with a church.
Surround yourself with other Christians who can help you grow your faith.
The road ahead won't be easy, but I promise you…
it will be worth it.